The use of soldering iron tip cleaner
The purpose of the soldering iron tip cleaner is to keep the soldering iron tip surface in good condition. The cleaner series includes tools such as wet sponges and scouring pads typically used to remove small amounts of oxide and debris that accumulate during daily use, as well as materials for chemical cleaning and maintenance of soldering iron tips.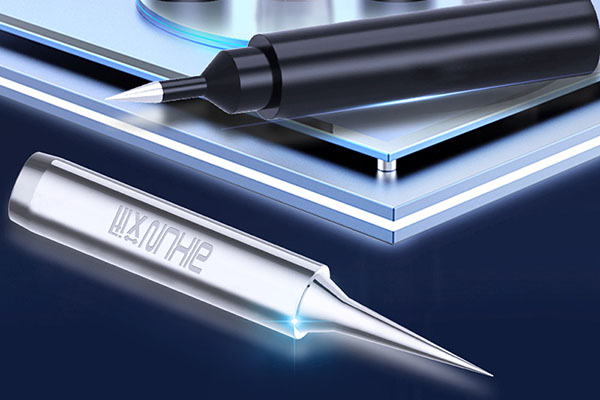 DIY Soldering Iron Tip Cleaner
This post shares a DIY method on how to make soldering iron tip cleaning pads quickly at low cost.
You can buy a copper pad directly from an electronics store to use for removing excess solder from your soldering iron. Most soldering stations come with a sponge when you buy it, and a wet sponge is the most common method of tip cleaning. This is standard on almost all soldering stations
Pros and Cons of Using a Wet Sponge
Pros:
Cost-effective
Highly-efficient at cleaning flux acids
Sponge can be cleaned for extended use
Cons:
Momentarily drops tip temperature
Thermal-shock from water can shorten tip life
The idea behind using a copper pad instead of a wet sponge is that heat will be lost to the sponge and it will take an extra seconds to back up to your operating temperature.
Wouldn't it be lower the cost if you add a copper pad to your soldering station?
You can find this copper pad from your local grocery or department store in very cheap price. usually in the kitchen cleaning supplies section
Holding the mat by hand, simply cut off the tied ends and the rolls will come apart. Roll to the right size mat for your own needs, then cut off the rest. You only need a small portion and the rest can be saved for future use.
Place this on or near your soldering station to keep your iron clean and hot.
Pros and Cons of Using a brass coils
Pros:
Fairly inexpensive
No risk of thermal-shock to the iron
Indent on enclosure for resting iron
Cons:
Doesn't clean as well as water
Although soft, the abrasiveness can still shorten tip life.
This instructable may be super simple but also super useful to you circuit junkies out there. If you are interested, you can try it.
AiXun Precision Soldering Expert
AiXun brings you variety of high-quality, super cost-effective soldering tools products for your choices. Welcome to learn more on AiXun website .